Sustainable Furniture and Sculpture Inspired by the Coast
Tristan's practical experience of designing outdoor spaces coupled with his upbringing in rural Devon, lead him to realise just how important outdoor spaces are in helping us to find inner and outer peace in our daily lives.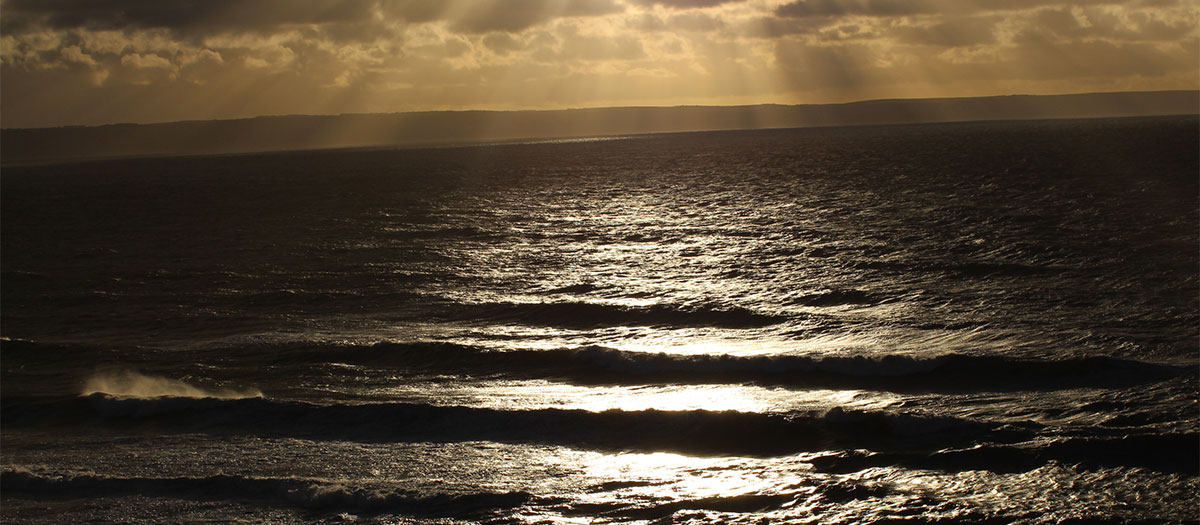 Tristan believes that many of those who live in Britain's towns and cities are detached from their rural counterparts and have scarcely experienced England's natural landscapes or breath-taking coastlines. Through his designs, Tristan endeavours to bring evocative symbols of the coast and countryside into indoor and outdoor living spaces, and in doing so, create a sense of peace and well-being. A nautical theme runs throughout the stock; from the stunning range of handcrafted driftwood tables with toughened glass tops, to the amazing organic sculptures made from reclaimed slate and driftwood.
The Design Process
Tristan sources reclaimed driftwood, slate, and old boats and turns them into bespoke furniture and sculptures – a process that is sustainable and kind to the environment. Popular products include root tables (similar to the one featured on the BBC's 'Saturday Kitchen'), natural stone lanterns for indoor and outdoor use, garden ornaments, water features, handcrafted slate urns, and of course, his highly acclaimed selection of driftwood and wooden fishing boat furniture.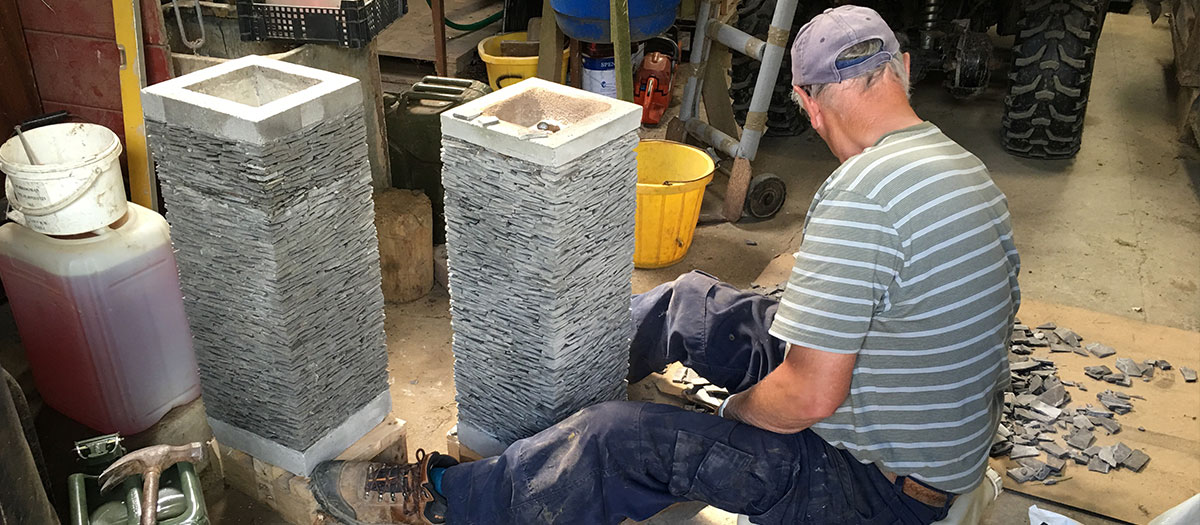 With indoor and outdoor ranges available, the company's products can be found in homes, gardens, conservatories, and summer houses across the UK. Products are available to buy ready-made, or bespoke pieces can be commissioned to suit requirements.
The work is particularly popular with a discerning clientele who look for special one-off pieces of furniture or sculpture.
Awards and Accolades
Tristan Cockerill's unique furniture and functional art business has been awarded and highly commended by prestigious award bodies from across the country. Awards and tokens of recognition include:
RHS 2009 Malvern Autumn Show: VERY HIGHLY COMMENDED
2010 RHS Malvern Spring Show: COMMENDED
2011 RHS Hampton Court: CERTIFICATE OF COMMENDATION
With added coverage from BBC presenter Rachael de Thame who chose the 'Lundy Full Boat Seat' as one of her favourite pieces of the week.
2012 RHS Hampton Court: CERTIFICATE OF COMMENDATION
2012 RHS Tatton Park: CERTIFICATE OF COMMENDATION
2012, 2013, 2014 and 2015 - Tristan achieved a three-star rating at Chelsea and Hampton Court
2015 - Best trade stand at Burghley Horse Trials
2016 – Three star at Chelsea and Four Star at Hampton Court
2019 – Five star at Chelsea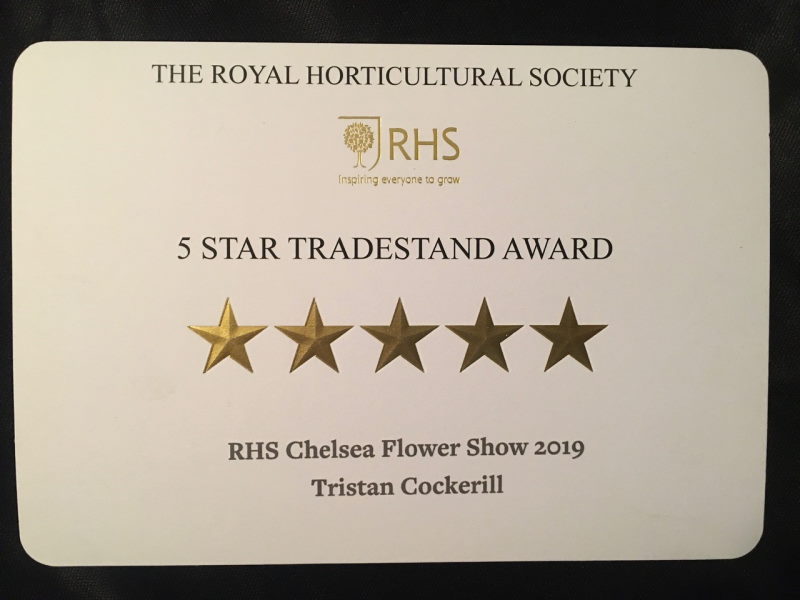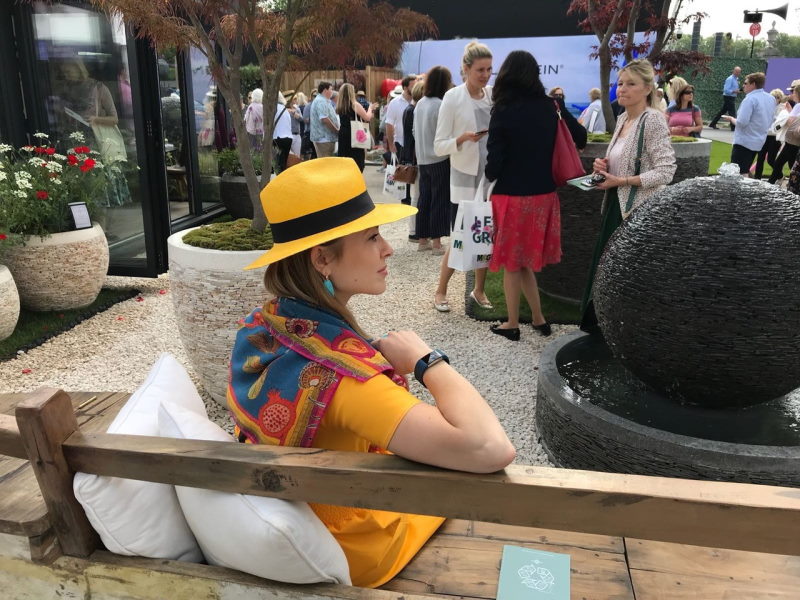 90cm diameter slate ball water feature with a 1.3m diameter round base at Chelsea Flower Show.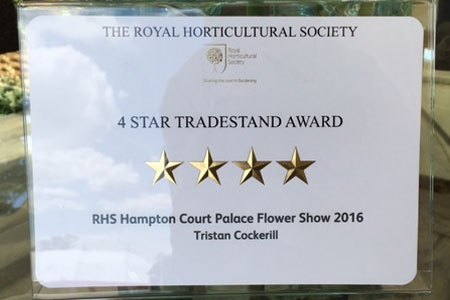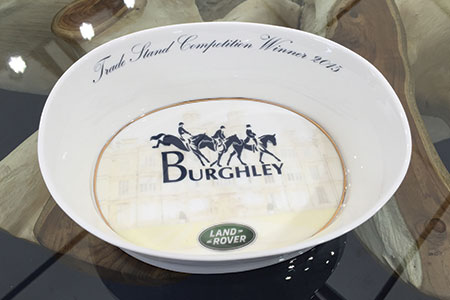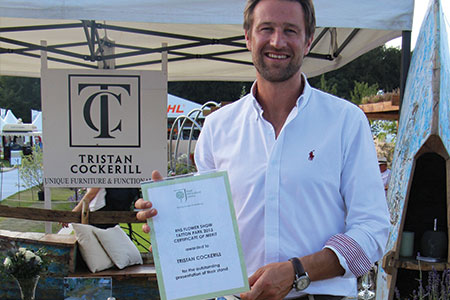 The world famous 'Sunseeker Yachts' used two different models from Tristan's driftwood table range in their VIP lounges at The Southampton Boat Show 2011/12, and at the London Boat Show 2012/13. This saw Tristan's in international sales rise, and proved that when it comes to class and sophistication, the tables really do stand on their own.
The Dubary Boots exhibition also decided to use 'The Lundy Half Boat Seat' at the London Boat Show. This placement added a unique nautical theme to their stand and saw customer engagement rise.