Our slate sphere water features are hand crafted using natural slate, taking the inspiration from the technique that has been used to build stonewalls over the centuries. The outside layer of our water features is made up of natural slate which is then set into a cement inner lining. This makes the pieces frost resistant and hard wearing in all seasons.
We have been making natural slate water features for over 17 years and have a great wealth of building knowledge as the product range has grown. There are currently 3 variations of water features available, although we are always working on new products. You can choose from our round slate ball on it's own, the round slate ball with square or round base or the slate pillar and base.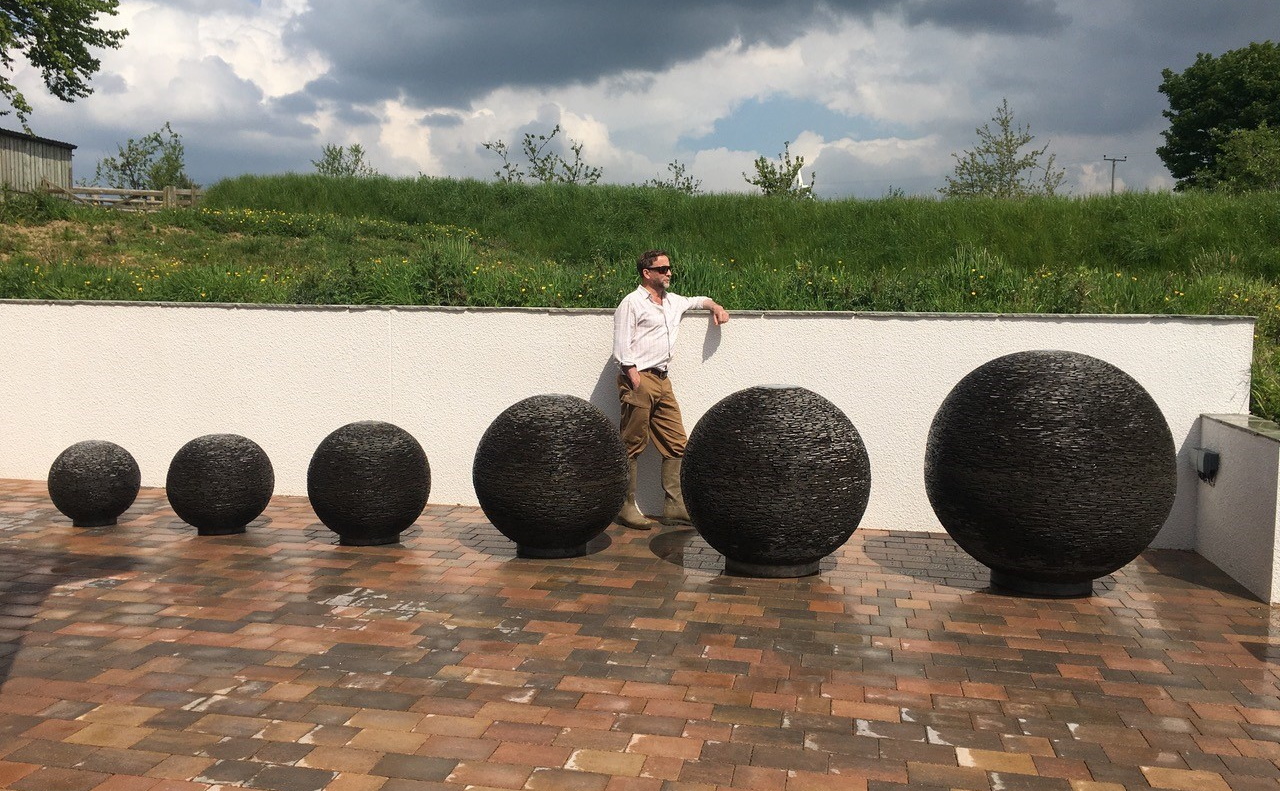 Round Slate Balls
Our handmade slate ball water features each have their own unique character and charm which is guaranteed to spark interest in your garden. There are many options to suit gardens of different sizes and to fit with your budget. We now manufacture 6 different sizes of ball, ranging from 50cm diameter through to our biggest ball which is 1.5m.
The slate balls are available on their own or with either a circular or square matching base, making them self-contained. You can choose to order the ball and base for delivery on their own or we can also install your water feature as well. Whether you choose supply only or the installation service we are able to deliver these stunning slate balls throughout the UK.
The slate balls on their own start from £1250 upwards. Standard delivery is £75 per pallet anywhere in the UK and installation can be quoted for on an individual basis.
Slate Pillars
The slate pillars also make a significant impact in any garden; they are visually attractive and add to the sense of tranquillity in your garden. We currently produce two sizes of pillar which is 70cm tall or the larger one at 1m, perfect for gardens where space it at a premium. The small pillar water feature is available for delivery across the UK and costs £950 including vat.
The tranquillity of cool, clear water in an outside space refreshes the soul and is a superb tool for relaxation. Couple this with the gentle flutter of wings and you've immediately created a serene, soothing outside space.