We have developed a range of onyx urns and planters over the years. These urns and planters certainly give your plants the wow factor and easily fit into most gardens to compliment your garden's style.
The first planters we created used slate, a material that is familiar to us in Devon, one that we've worked with for many years. We spent a long time sourcing the right stone to use for the lighter planters, we wanted a lighter colour to contrast with the dark slate, but needed a stone that wasn't porous and was hard wearing and eventually decided on Onyx.
All of our onyx planters are crafted using the same technique that has been used to build dry stone walls over the centuries. The outside layer of stone is set into a cement inner lining, making the pieces frost resistant and hard wearing in all seasons. We produce square, rectangular and round planters in a variety of sizes, but we also make bespoke planters on request.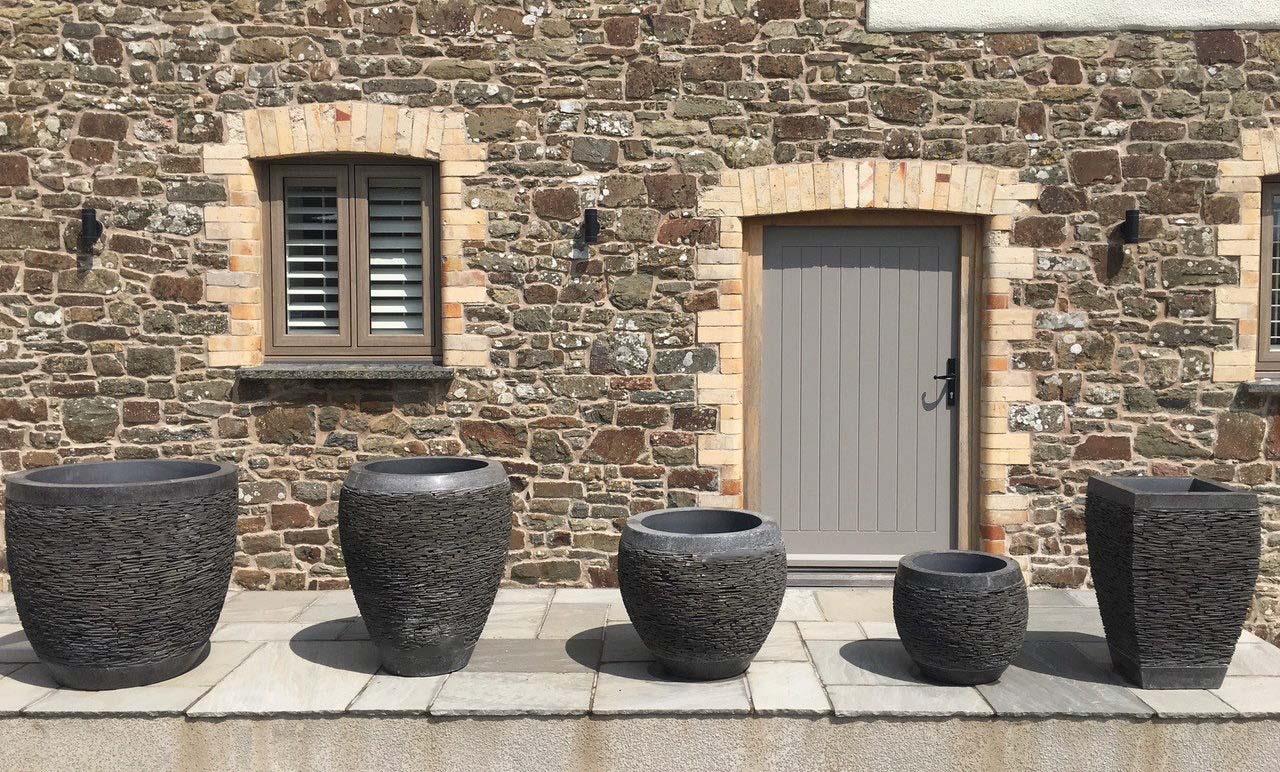 Onyx Urns and Planters
When we started working on the Onyx planters our initial aim was to create planters with a warmer tone. We didn't want a porous, soft material like limestone or stand stone which would go green very quickly, yet still wanted to keep that live natural edge.
Onyx became our stone of choice, best fitting the brief, it has wonderful natural tones and is ideal to create the stylish pots we wanted. In the UK the dark slate is in-keeping with many parts of the country and works well in both rural and urban gardens, but the idea of using a warmer material such as Onyx works very well for coastal properties and the Cotswolds where lighter coloured stone is the norm.
We are busy supplying out standard range of planters throughout the UK, we produce square, rectangular and round planters in a variety of sizes. We also get requests from clients for bespoke planters which are customised to their needs. A recent project asked us to create a planter with a large hole in the bottom so the tree could be planted directly in the soil, a different solution to an age-old problem!