Bespoke Driftwood, Old Boat, and Resin Furniture and Sculptures
Drawing on over 15 years of professional design experience, Tristan Cockerill provides a first-rate bespoke design service for clients in the UK and across the globe. Tristan regularly receives commissions from celebrities and high profile international brands.
All of our products - including the driftwood, slate, resin, and old boat furniture and sculptures - can be finished to bespoke requirements.
Owing to the nature of our materials, all of our products are 100% unique and cannot be fully replicated. It is this exclusivity that makes our furniture and sculptures so popular with discerning clients who look for special one-off pieces of functional artwork for their homes and gardens.
Standard sizes are also available to purchase – if you see something you like here on the website, please get in touch.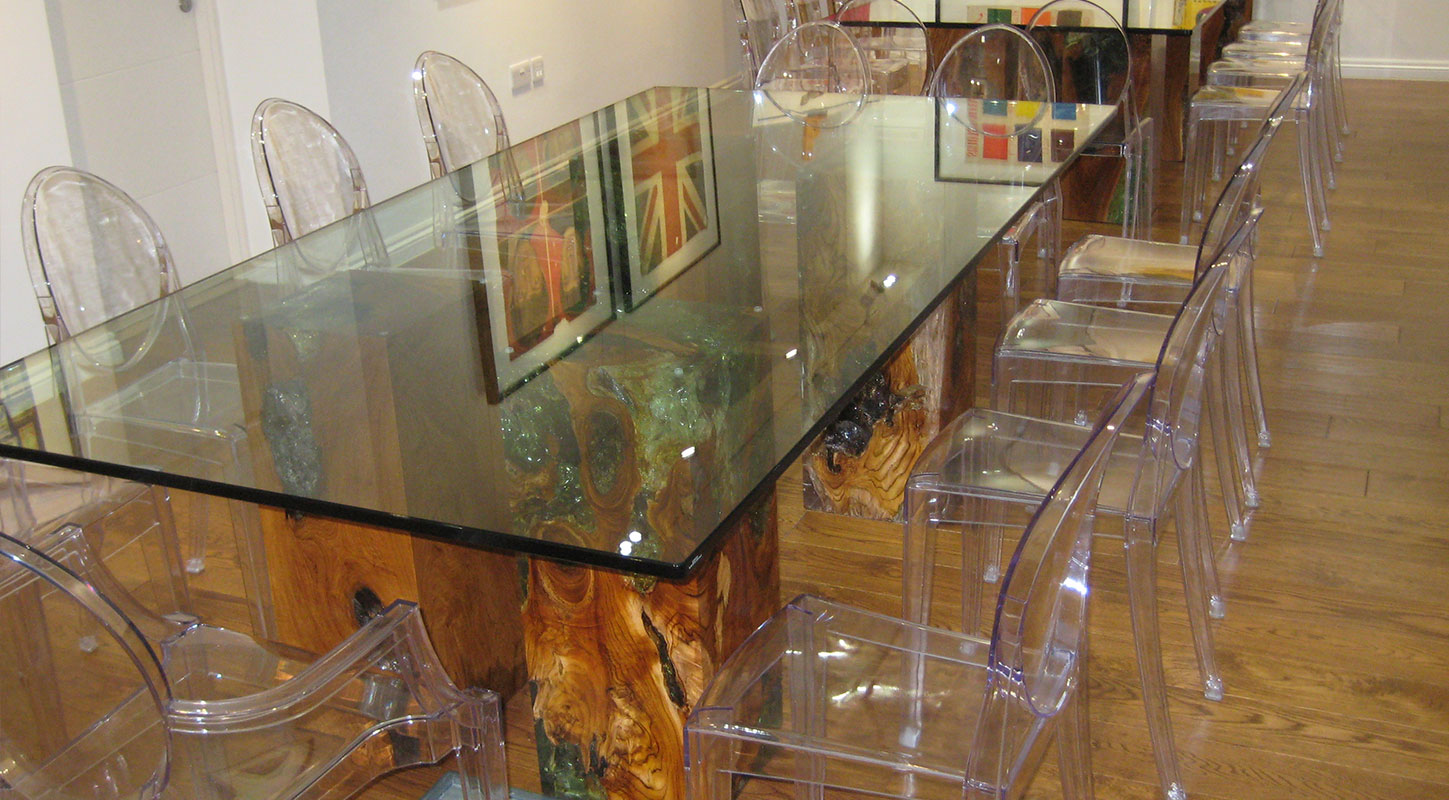 Get in Touch to Discuss your Bespoke Order
Tristan likes to work closely with his clients in order to design a piece that fully realises their ideas and aspirations. If you'd like to discuss your ideas:
Please email: sales@tristancockerill.com or phone 07917320572 for prices and bespoke designs.