Slate and Onyx Urns and Planters
Slate Planters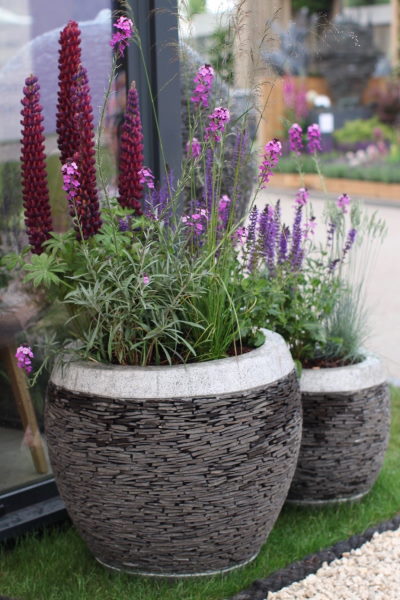 State Planter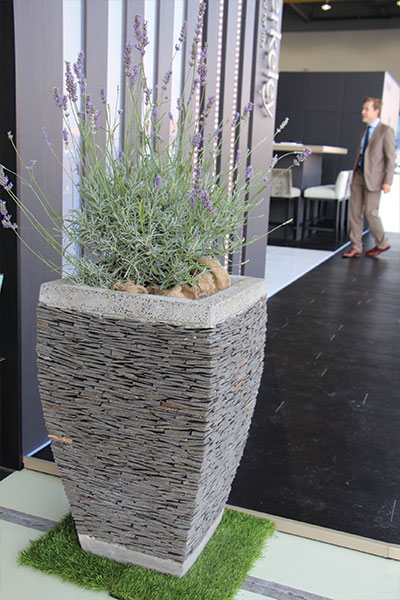 Onyx Planters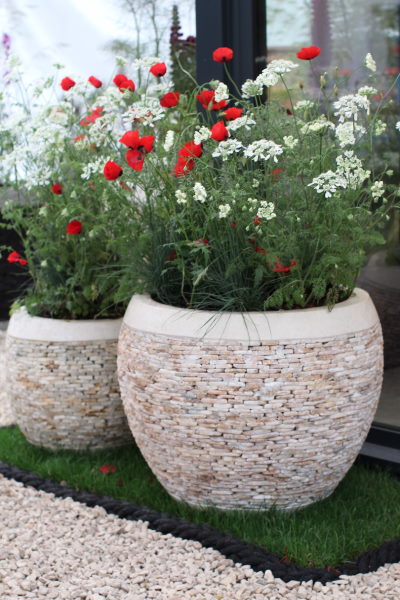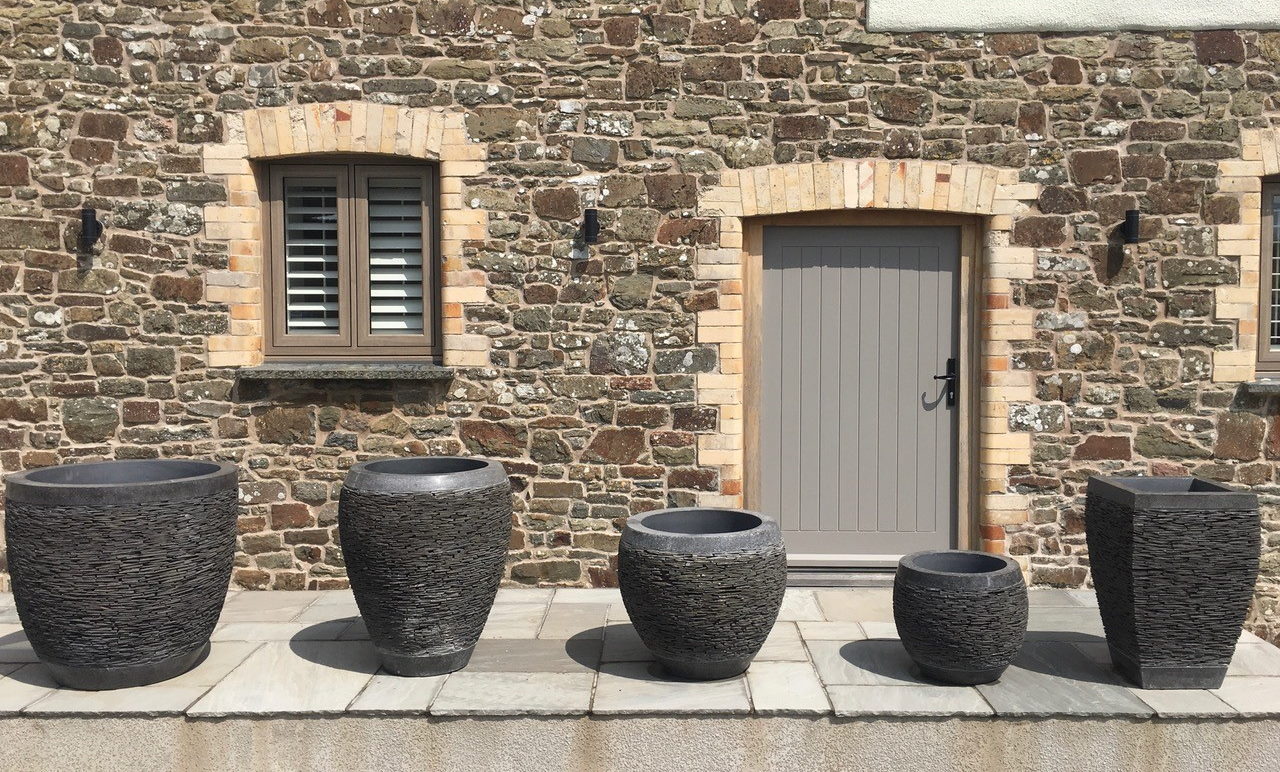 Range of slate urns and planters from left 80cm diameter 80cm high, 60cm diameter x 80cm high, 60cm diameter x 60cm high, 45cm diameter x 45cm high, classical 75cm high x 45cm x 45xm: This range we also do in the lighter onyx material
Our slate urns and planters are handcrafted using the same technique that has been used to build dry stone walls for many years. The pieces of slate that are to create the urns are all unique, this makes the shape of each urn and planter different.
The outside layer is made up of natural reclaimed slate which is then set into a cement inner lining - this makes the collection frost resistant and suitable for all weathers. Whether you plant with a contemporary planting pallet, or a more formal one, you can be sure to achieve a sophisticated aesthetic with one of these ornamental slate planters or urns.
Urns and planters can be purchased in one of the standard sizes listed below, or made bespoke to requirements. When planted up, these pieces are great for filling small or awkward spaces, or to soften hard lines. Alternatively, use 2 as a pair to set off an entrance or front door.
Sizes available:
Square/Rectangular: (45cm x 45cm x 75cm), (80cm x 80cm x 80cm) (1m x 30cm x 30cm)
Round: Small (45cm diameter x 45cm height), Medium (60cm diameter x 65cm height), Large (80cm diameter x 80cm height).